Global love for coffee
Explore coffee brewing.
Celebrate your love for coffee with community-powered global collaboration. The I'M NOT A BARISTA Brewing Guide began as a humble way to share tips for making delicious coffee at home and today, the project has grown into a worldwide representation of the people behind every cup. It's about more than just a deck of brewing recipes – it's about bridging you with talented individuals around the world to share their knowledge and technique for better brews.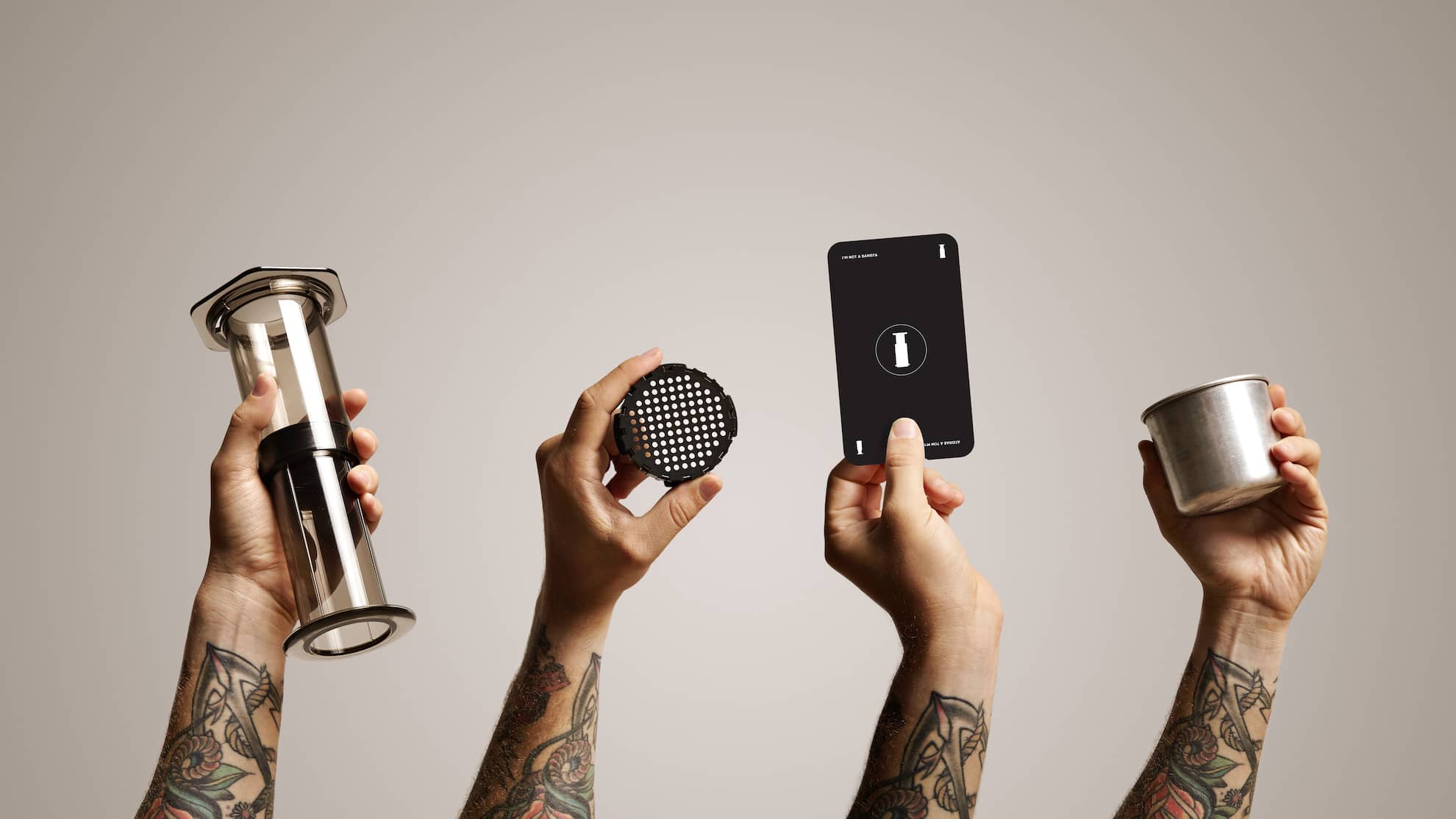 A project empowers people behind the recipe
Step by step brewing instruction
Easy to remember and quick to find
QR code lead you to the barista portfolio
Click and view how we empower people behind the recipes
Design to empower people
Humanity runs on coffee.
Our aim is twofold: empower baristas and spread the love for drinking coffee around the world. We wanted to create a product which takes the hassle out of brewing homemade coffee. Endlessly scrolling on our phones for new methods can be exhausting, hence our project provides a seamless method for accessing unique ways to create coffee at home. Connection is key for the coffee community and our product unites baristas, businesses and coffee lovers. All net profit will be fed back into the community. This product is made by the coffee community and simultaneously seeks to serve that community. 
Slide left to meet the hero behind the brewing recipe
Real heros of our project
People behind the card.
Our product contains 55 cards based upon hand selected major brewing methods: AeroPress, Pourover, French Press, Clever dripper, Moka pot.
The cards are symbolic of our community effort to create a collaborative product. Individuals from across the world have worked on this product and we are proud to say that our cards represent 30 countries, 64 recipe testers, 6 volunteers, and 10 interns. Therefore, each card is representative of much more than just a recipe, it acts as a door leading the reader to a community of like-minded coffee lovers. 
Less is more
Easy to follow, great result.
Our decision to create tangible handheld cards as opposed to a virtual brewing guide was highly intentional. Today we live in a world dominated by online resources and sometimes it can be hard to switch off. Despite so many human connections being fostered online, we felt that we could bring this social element to a paper product. Hence, we went back to basics and designed our product to be independent of technology so you can utilise its functionality on a day when you might not want to be scrolling through your phone. This brewing guide eliminates the endless searching and makes brewing a perfect cup more simple than ever. All recipes have been tested and verified by the coffee community to ensure that each recipe delivers tasty coffee.
In a world increasingly dominated by technology and functioning virtually, human connection is more important than ever. Across our world, over 400 billion cups of coffee are consumed per year; the drink has become utterly habitual and tends to be consumed without knowledge or understanding of its roots. But behind each of those cups there is a story, a group of people, a process. The journey of bean to cup is a craft that deserves to be acknowledged. Each cup of coffee is an opportunity to appreciate, celebrate and advocate for the enthusiasm which upholds the industry.  It is this ethos which underpins I'm Not A Barista. 
We aim to tackle each project with a renewed energy and zeal. Our coffee stories are fantastic for validating baristas, bringing a human aspect to coffee and raising awareness for the people upholding the industry. Building on this foundation, we wanted to use 2021 as a catalyst for increasing the tangible impact we have on baristas. Our new project is a mission inspired by the community which seeks to then give back to the community. Baristas work tirelessly to provide us all with our daily caffeine fix. More often than not they work long hours for low pay and the value of their work is rarely recognised. Further, the pandemic has been greatly detrimental for baristas globally; with coffee shops being closed their profession and livelihood has been taken away. So, how can we help? 
The Brewing Guide card deck aims to spread the joy of home brewing across the world whilst simultaneously bolstering the work of baristas. This is a hassle free solution to your morning fix. Save scrolling endlessly for the 'perfect method' and instead revel in 48 unique recipes from the comfort of your own kitchen. What's more, each card represents so much more than a recipe; this is a vehicle for connection in lonely times. Each card is representative of a particular barista who you can reach out to; whether you learn from them, show gratitude for their work or simply bond over a passion for coffee this connection is powerful. 
All profits back to baristas.
February 2020
We were born
November 2020
Made 400 donations of coffee and brewing tools
Behind the scene
Meet the global community
Meet the current interns behind the project. Click here to meet our former interns.
Hello! I'm Konstantina, a Greek girl living in the United Kingdom.
I'm very excited to be part of this lovely team. My coffee journey began when I had my first Freddo Cappuccino ( cold version of a cappuccino which usually has a small amount of cold milk foam on top) some years ago in Athens, Greece. Since then, I'm eager to learn more about coffee and always in the hunt for unique coffee spots around the world.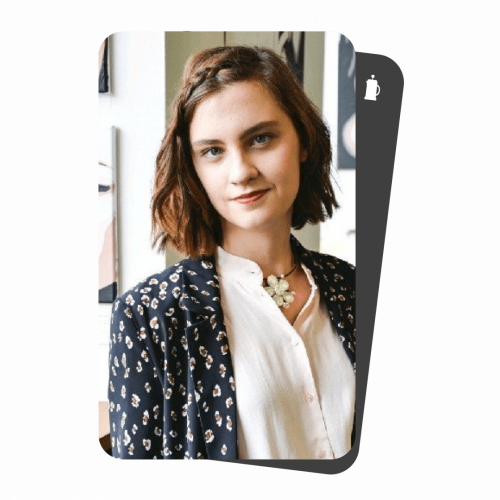 Hi! I'm Anna Navoychik, a student of Managment in Culture at Masaryk University and I'm excited to join the family of I'M NOT A BARISTA! I am from a city in the heart of Siberia where "a cup of hot coffee in the wintertime" has become a new aesthetics. Inspired by the growing interest and popularity of the coffee industry in my country I have joined the marketing team of I'M NOT A BARISTA to explore the story of the iconic beverage from the coffee cherry to the advanced brewing methods!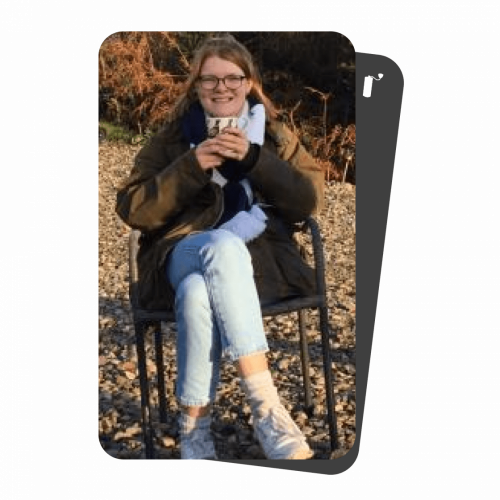 My name is Louisa and it is a great privilege to be able to work with I'm Not A Barista. As a long term lover of coffee, it is a joy to be able to share the stories of individuals making such great impacts on the global coffee community. I aim to capture the passion of coffee advocates and effectively promote their dedication, creative visions and talents through my writing. Working as a barista myself in the past, I feel I thoroughly understand the communicative process of making, serving and celebrating coffee. Recently, I have grown a particular interest in brewing and speciality coffee- I cannot wait to explore this curiosity further.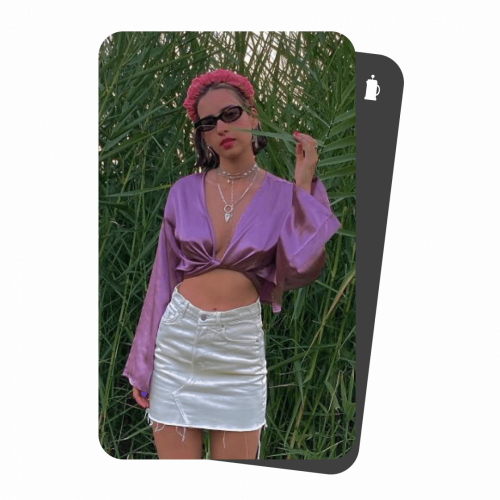 Hey! I am Beste, I hug trees and talk to plants. I believe that one of the must-have skills of this century is the ability to adapt to uncertain in an ever-changing world. Therefore, I am trying to improve this skill in marketing where the tempo of change is perpetually quickening. I see life as a long journey and I think what matters the most isn't the destination but this moment, now.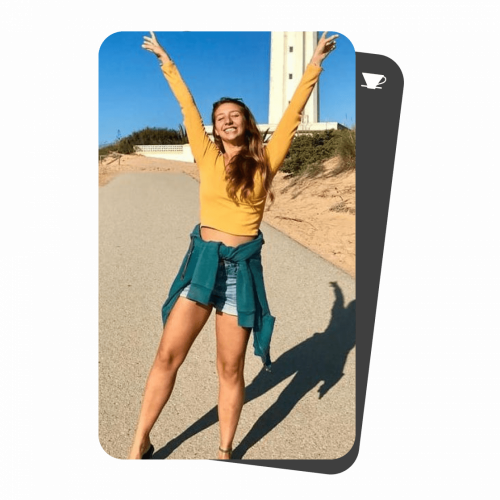 Hi! I'm a Marketing Intern here at Not a Barista. With a Masters in marketing and modern languages living in the UK I am excited to be joining such a creative and international team to learn more about the world of coffee! My go-to coffee order is an oat milk flat white and I'm looking forward to learning more about the coffee industry and meeting new people in the coffee community.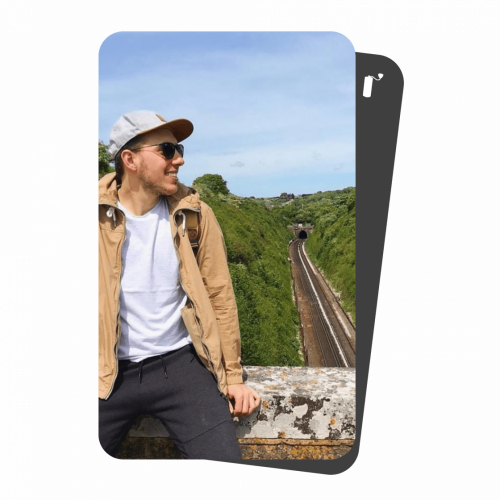 Hello, I'm Antonio. I just graduated from the University of Sussex with an MSc in International Marketing. I'm from Spain but moved to England a few years ago to continue with my studies, develop my skills and to look for new opportunities. Currently, I live in the seaside city of Brighton, U.K. I'm really interested in coffee which is the reason why I am working as a Duty Manager at Starbucks. I enjoy learning about new projects and meeting new people. Im at the early stages of my career but I believe I will bring a lot to the organization using the academic and practical knowledge acquired from my degrees. I'm excited to have this opportunity, as I will not only be starting my career in Marketing but also working as a volunteer helping baristas, which is what I love doing.
My name is Camille and I am a Marketing Intern for I'm not a Barista. I'm currently on my third year of University doing my Media, Culture and Identity degree. I am happy I have been given this opportunity because my previous experience was based in retail and admin.This job will help me gain a better understanding of Media and Marketing and give me the valued experience that I need.
Hello! My name is Vickie and I am a third year Medical Sciences student. I am originally from Athens, Greece but currently living and studying in the UK. I recently started working as an intern and I cannot wait to learn more about coffee and how we can help baristas in our community!
Special thanks to these amazing people who spent their time help us prepare our project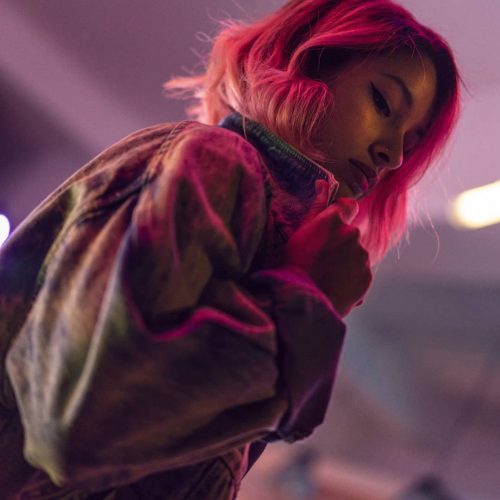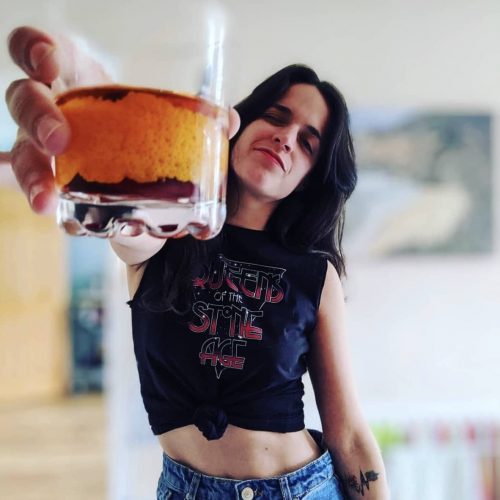 Hello lovely people! I'm Vasileia and I come from Athens, Greece. Coffee has been in my life since forever, it's a part of my culture, my family and my every day life. A few years back I feel in love with the craft of making coffee as well and it inspired me to start my own blog thewanderingbean.net. Combining my love for coffee and writing for I AM NOT A BARISTA has been an amazing experience and I'm really glad to be part of this team! I hope I'll met you somewhere along the way of this journey. Cheers!
Ronita is a Coffee writer & editor, and head barista based in Netherland.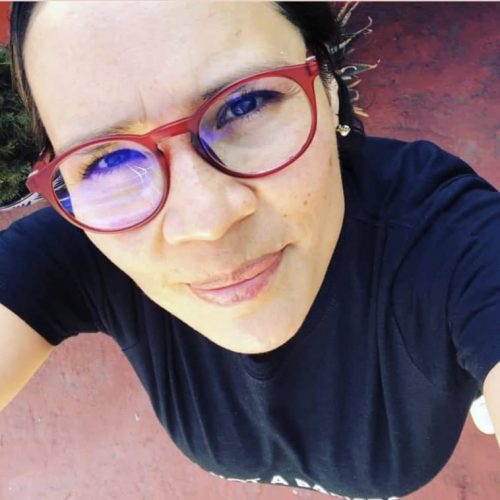 Guadalupe Delgadillo is a Mexican freelance graphic designer who blends her creative job with the brew and preparation of 'a substantial amount of coffee'.
Curious whose brewing recipes you are using every day? We will publish the final list soon, Stay tuned.
Meet the recipe testers who help us discover great brewing recipes. If you are one of our testers, please join our Facebook group here
Walter Acevedo
Ronita Dragomir
Naman Goyal
Abdul Razaka Bwambale
M. Hafidz a.k.a Ryu
Sam Rice
Sulaiman Alalawi
Idan Horowitz
Guadalupe Delgadillo
Stephanie
David Linares
Ali dehghan
Muhammad farhan Muslim
Alejandro Cardenas
Stella Ho
Elaiza Debuayan
Jessica Sartiani
Sarath
Andres Randazzo Sanchez
Tiba Ana-Maria
Brandon OShea
Tyler Hadas
Gonzalo
Pago Gudiño
Dawid
EURIDICE RODRIGUEZ
Bethan Banner-Barrett
Laura Barrett
Karla
Hussain
Pravin Yadav
Mordy
Dominik Przybylski
Thomas Plets
Floriana
Michael Mikhaeil
Kaylee Melendez
Nadine Reading
Claudio Chávez
Daniella Gray
Faiz Noor
Jamie Hawthorne
Adryan
Hans
Max
António Ferreira
Karolina
Hanna Gierzyñska-Zalewska
Renan Dantas (@eirenan)
Lara Caliwan
Siew Hui
Bilal Yıldız
Daniel Vargas
Tasosmosh
Brittany Sims
Helio Moraes
Łukasz
Kunaal
Abdul Razaka
Fakhri Wiratama
Sourabh Narula
Elaine lee
Atif Hussain
Ronita Dragomir
Mohammad
Alfian Basith
Islam S
Abdul Aziz
Martijn Vanbuel
Jessie Gao
Special thanks to the following coffee businesses.
Our project is mentioned in the following coffee media
Specifications
What you will get