Description
The coffee journey of those behind your morning fuel: get to know the real coffee world and change the way you see coffee.
About The Book
Our book, 101 Coffee Stories, comprises one hundred and one stories from each part of the industry – from coffee farmers in South America and Africa, to roasters in Europe, to baristas in the United States, to global coffee consumers and home brewers. While we do feature well-known coffee champions from around the world, we also give a voice to those you haven't yet heard of… until now. They are the unsung heroes of the coffee industry.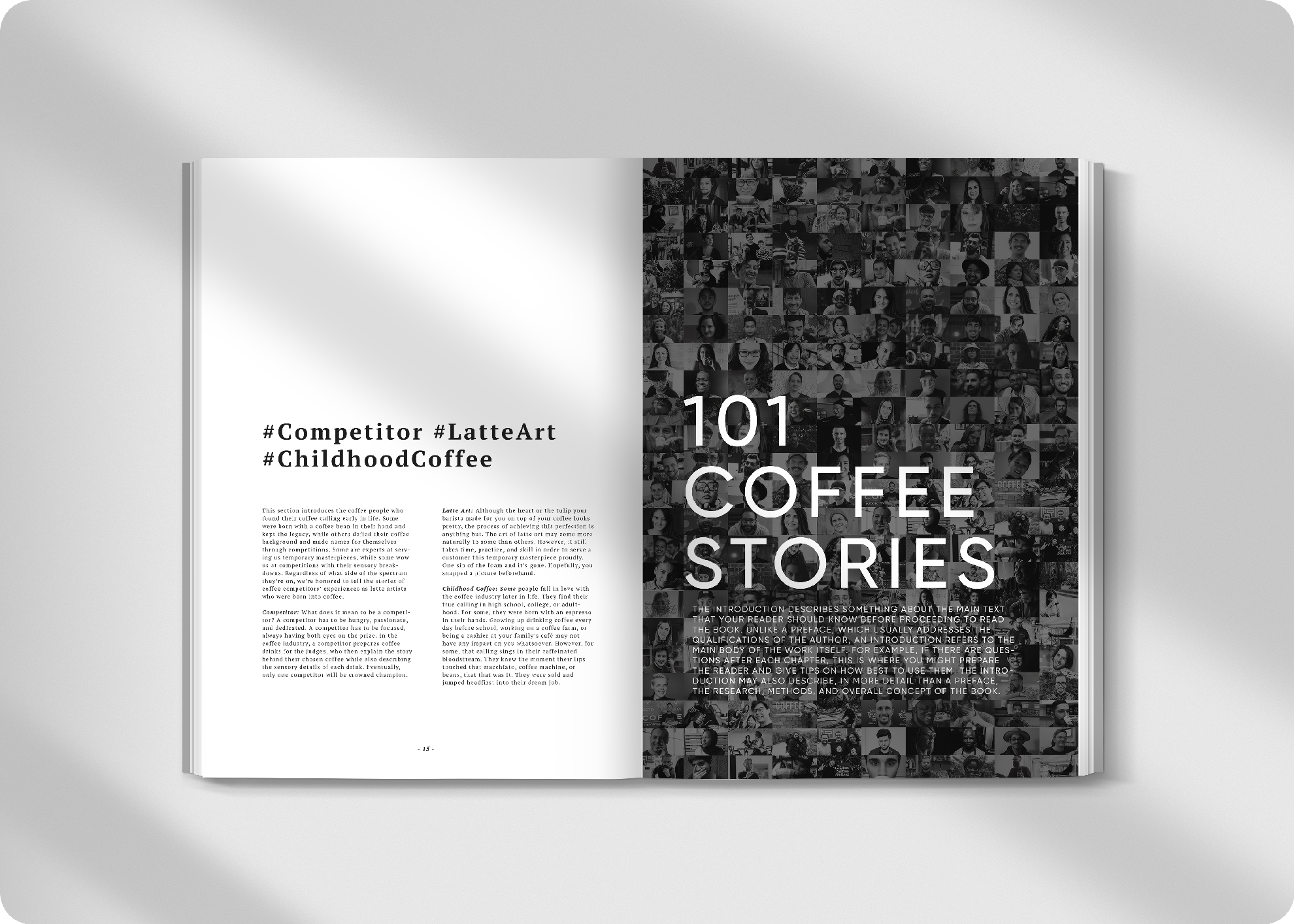 Audio Story
An additional feature is the audio story feature, accessible through QR codes. All stories will come with QR Codes attached to them, for coffee lovers to sit back, scan, and listen to them anytime, anywhere. Click the play button below and listen to two sample stories recorded by professional narrators.